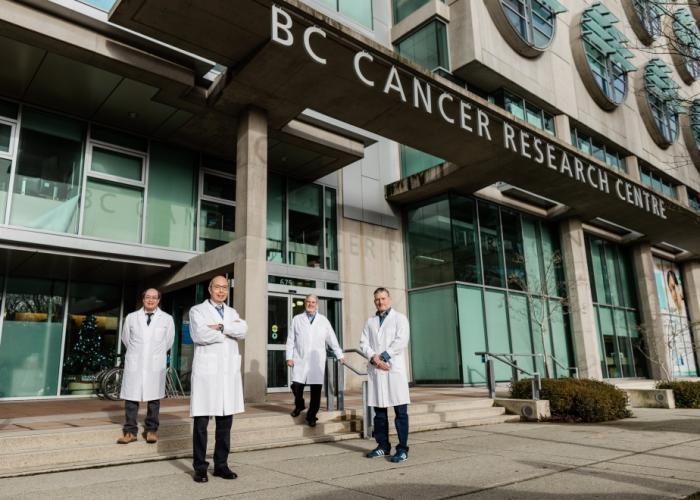 Today the BC Cancer Foundation announced a world-leading philanthropic investment of $15.3 million from the Leon Judah Blackmore Foundation to advance lung cancer research and care. Lung cancer is the leading cause of cancer related deaths in B.C. and across Canada. On average, there are 3,400 new cases of lung cancer every year in the province with almost half diagnosed at Stage 4.
The transformational donation is the largest known philanthropic investment specifically supporting lung cancer, and will place BC Cancer at the global forefront of innovation in early detection, treatment and high impact research.The goal is to immediately begin work at BC Cancer that will see significant advancements in treatment and survival. Dr. Stephen Lam, distinguished scientist and Leon Judah Blackmore Chair in Lung Cancer Research at BC Cancer, has been a leader in developing population-based lung cancer screening technology and systems, innovative breath-based detection tools and advanced detection of the earliest signs of lung cancer.

"This is a significant moment for people facing lung cancer as we will seek out and find more cures. With this investment, B.C. can build on our unique breadth of expertise to develop innovative early detection methods through breath and microbiome research, artificial intelligence, new therapeutics to prevent and cure lung cancers, and methods to stop tumour resistance and recurrence," says Dr. Lam.   

In September 2020, BC Cancer launched a lung cancer screening program; the first in Canada. 

For individuals facing lung cancer today, the donation is a beacon of hope. BC Cancer patient, Alan Soon is living with advanced stage lung cancer, made possible thanks to recent advances in treatment options. Diagnosed in February 2019, the never-smoker and his family were in complete shock when they received the diagnosis.  

Today, thanks to the world class care he received at BC Cancer, Alan is on a maintenance treatment every three weeks which has kept his cancer stable and allows him a quality of life to enjoy with his wife and their two teenage children.

Alan believes this donation is, "a real game-changer, a donation of this scope gives hope to late stage patients like myself. It shows empathy to people with a cancer that has long been stigmatized and has not seen an equitable level of support. We hope that new treatment development will allow us to live with lung cancer as a chronic disease and to die with it, not of it."
 
For more information on this donation, visit the BC Cancer Foundation website.