Xavier Pelletier High School Internship Program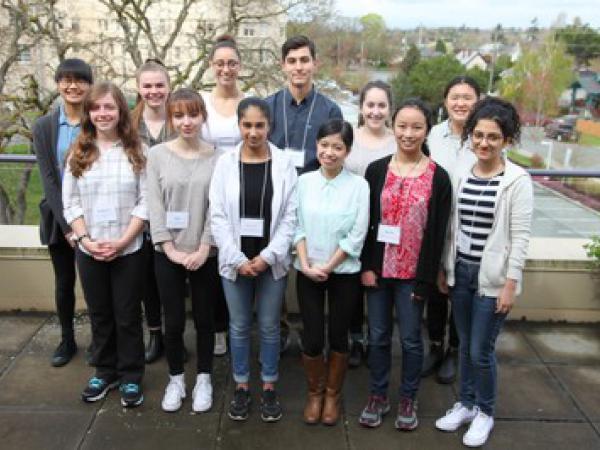 The DRC is pleased to offer a high school program geared towards Grade 11 students. This program is designed to offer high school students the opportunity to explore cancer research from the front lines and learn the latest techniques being used today in the fight against cancer. Students spend the summer between Grade 11 and 12 at the Trev and Joyce Deeley Research Centre, BC Cancer Victoria.
The High School Internship Program (HSIP) is an 8-week summer program that takes place over July and August each summer. All secondary schools on Vancouver Island are eligible to nominate two Grade 11 students. Interested students should contact the science department at their school to inquire about the school's internal process for determining the nominees. For more information about applying to the program please read the Application guidelines HSIP 2024.pdf
The application period for the 2024 HSIP is now open. 
 2024_HSIP_Application_Form.pdf
If you have any questions about the program or application process please contact David Bond, Research Operations Leader, at david.bond@bccancer.bc.ca 
Affiliated Academic Departments
UVic Biochemistry and Microbiology
Biochemistry and Microbiology faculty at the University of Victoria are involved in world class research and the department is recognized internationally for high quality research programs. Research programs are focussed on fundamental questions or practical problems related to health and the environment.
Learn more:  https://www.uvic.ca/science/biochem/index.php
UBC Department of Medical Genetics
The UBC Department of Medical Genetics is an inspiring and productive community of scholars of genetics and genomics. Faculty members in the Department of Medical Genetics are at the forefront of their fields using cutting edge genetic, epigenetic, genomic, and bioinformatic methodologies to gain insight into diseases such as cancer.
Learn More: https://medgen.med.ubc.ca
Back to top
BC Cancer Foundation is the fundraising partner of BC Cancer, which includes BC Cancer Research. Together with our donors, we are changing cancer outcomes for British Columbians by funding innovative research and personalized treatment and care.