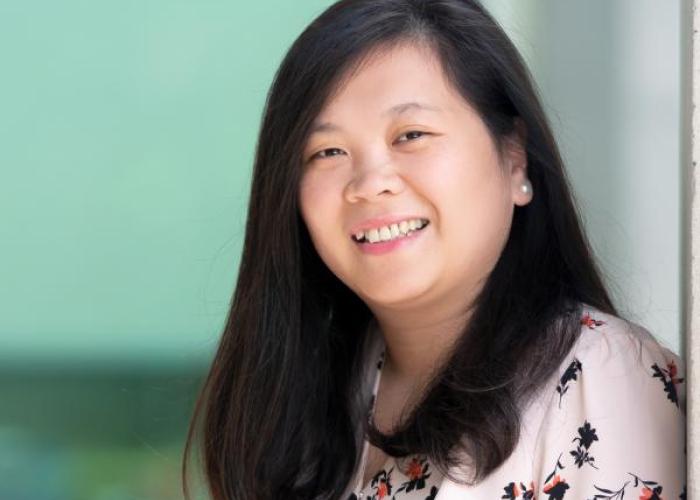 BC Cancer scientist Dr. Ly Vu is one of 11 recipients of A Grant of Her Own: The Women Scientists Innovation Award for Cancer Research. This new granting program, developed by the V Foundation for Cancer Research, sees $8 million in funding invested in cancer research being led by women scientists. Dr. Vu is also an assistant professor in the Faculty of Pharmaceutical Sciences and an associate assistant professor in the Faculty of Medicine, at the University of British Columbia. 
Dr. Ly Vu received a V Scholar Award, translating into $600,000 over a three-year period that will support defining a high-resolution functional map of m6A RNA epi transcriptome in normal and malignant blood stem cells.
"I am honoured to receive this award from the V Foundation and be among these inspiring female scientists. The support will allow us to take on bold challenges and aim for high-impact research directions" shares Dr. Vu. "It is particularly gratifying to see the research led by women made a priority and I believe that this initiative by the V foundation will help set a strong precedent for even more substantial support for female-led-science in the future."
According to the Foundation, female researchers are significantly underpaid, earning approximately $18,000 less per year than male researchers and experiencing a funding difference of as much as 38 per cent compared to their male colleagues. Additionally, unfair caregiving burdens resulting from the COVID-19 pandemic greatly impacted the amount of time female scientists were able to spend in their labs.
"These outstanding scientists deserve recognition and support for the groundbreaking research being conducted. Outside of applauding their accomplishments, this inaugural class signals the V Foundation's commitment to challenging the status quo," says the V Foundation's chief scientific officer Dr. Susanna F. Greer. "Through these grants, we are not only advancing vital cancer research, but we are working to encourage more women to pursue careers in science. " 
Dr. Vu received a bachelor of science in biology from Vietnam National University. She completed both her PhD and postdoctoral training at Memorial Sloan Kettering Cancer Center in New York City.
"I am delighted for Dr. Vu that she has received this prestigious and highly competitive award," says Dr. Michael Coughtrie, professor and dean of the Faculty of Pharmaceutical Sciences. "As a Faculty, we are committed to recruiting and supporting outstanding early career women scientists, and I commend the V Foundation for their leadership in directing funding in this way. Not only will this award support the ground-breaking science carried out by Dr. Vu, it also sends an important message to the research trainees who will form the next generation of women scientists and leaders."
The V Foundation for Cancer Research was founded in 1993 by ESPN and the late Jim Valvano, legendary North Carolina State University basketball coach and ESPN commentator. The V Foundation has funded over $310 million in game-changing cancer research grants nationwide through a competitive process strictly supervised by a world-class Scientific Advisory Committee.
A version of this story originally appeared on the UBC Faculty of Pharmaceutical Sciences website.