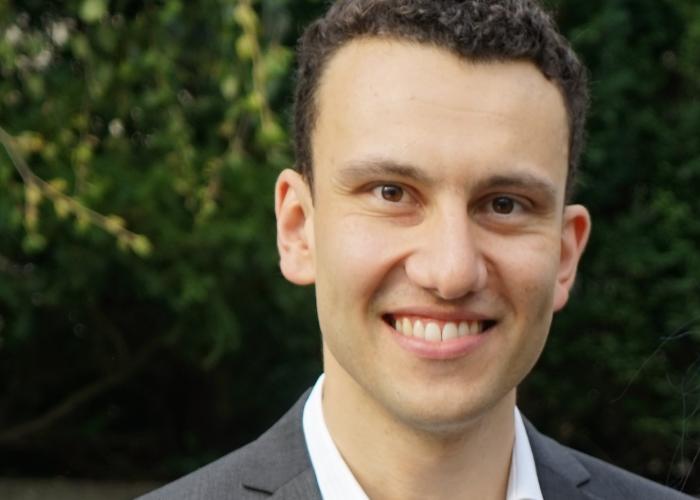 With a growing number of effective treatment options available for metastatic prostate cancer now available, there is a need to determine an approach which would more easily identify which treatment option would be most beneficial for each individual patient.
Dr. Khalaf's project titled Developing a Novel ctDNA-Based Approach to Patient Risk Stratification and Treatment Selection in mCRPC: A Large Population-Based Cohort Study, was developed under the mentorship of Drs Kim Chi, medical oncologist and chief medical officer at BC Cancer and Alexander Wyatt, scientist with the Genome Sciences Centre at BC Cancer and senior research scientist at the Vancouver Prostate Centre. He will review tumour DNA from blood samples of prostate cancer patients with the intent to determine what their response to different treatment options would be and to help inform oncologists.
"Ultimately, our approach will help better select the optimal initial and subsequent treatments for men with metastatic prostate cancer," said Khalaf, researcher with the BC Cancer Research Institute. "This will improve the likelihood of long-term tumour control, longer survival and better quality of life. In addition, this will avoid unnecessary toxicity from treatments which have a low likelihood of success. It will improve our ability to predict treatment outcomes and provide more accurate prognosis which will be empowering to patients and families."
The Prostate Cancer Foundation (PCF) Young Investigator Awards program identifies future research leaders who will keep the field of prostate cancer research vibrant with new ideas. The Young Investigator Awards offers support for young (generally 35 and younger) investigators in postdoctoral fellowships or who have recently achieved junior faculty positions and are committing their lives to the field of prostate cancer.
Visit the Prostate Cancer Foundation for more information about the PCF Young Investigator Awards, and to learn more about Dr. Khalaf's project.