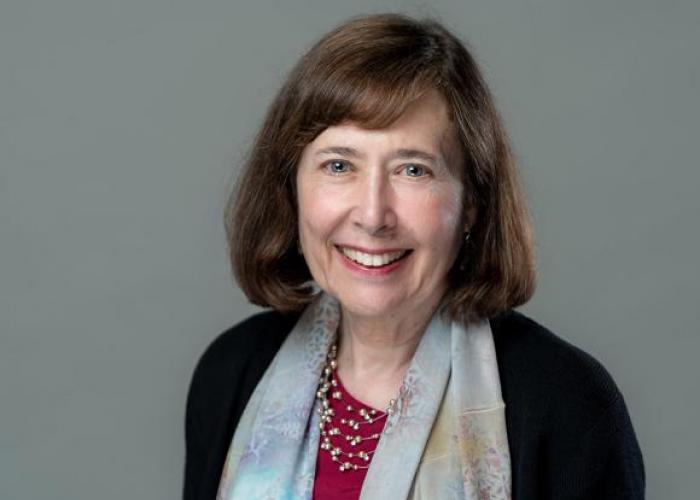 Each year, the Till and McCulloch Award celebrates the best of Canadian science in the stem cell and regenerative medicine field. This year, a special Till and McCulloch Lifetime Achievement Award will celebrate the outstanding contributions that Dr. Connie Eaves has made throughout her distinguished career. The Till and McCulloch Lifetime Achievement Award recognizes the career-spanning, pivotal contributions that Dr. Eaves has made to the field of stem cell research, as well as to the training of next generations of outstanding researchers.
"I am very proud to have earned this recognition from a 50-year history of promoting excellence and team work in all aspects of cancer research," said Dr. Eaves.
Her discoveries have advanced treatments for leukemia and breast cancers and some of her pioneering research methodologies, including developing a technique to separate cancerous from normal blood stem cells, have become "gold standards" with significant applications worldwide. She has been described by The Globe and Mail as "a stem-cell trailblazer and mentor", who has supported the development of over 100 researchers, many of them women, in the fields of stem-cell and cancer biology.
"We are honoured to recognize Dr. Eaves for her seminal work in stem cell research with the Till and McCulloch Lifetime Achievement Award," said Dr. Michael Rudnicki, scientific director of the Stem Cell Network. "She is a true trailblazer and Canada is incredibly fortunate to have benefitted from her scientific contributions and leadership."
Last year, Dr. Eaves was elected into the prestigious Royal Society, joining the likes of other esteemed scientists including Stephen Hawking, Albert Einstein and Charles Darwin. She was also appointed to the Order of Canada in 2021 and received the 2021 Award for Outstanding Achievements in Cancer Research from the Canadian Cancer Research Alliance. In 2019, she was inducted into the Canadian Medical Hall of Fame, named recipient of the 2019 of the Canada Gairdner Wightman Award and one of Chatelaine's Women of the Year.
Dr. Eaves is also a Fellow of the Royal Societies of Canada (1994) and Edinburgh (2015), and has received many other prestigious awards including the Noble and Chew-Wei Prizes for Cancer Research, the International CML Foundation Rowley Prize, and the American Society of Hematology's Stratton Lifetime Achievement and E. Donnall Thomas Awards.