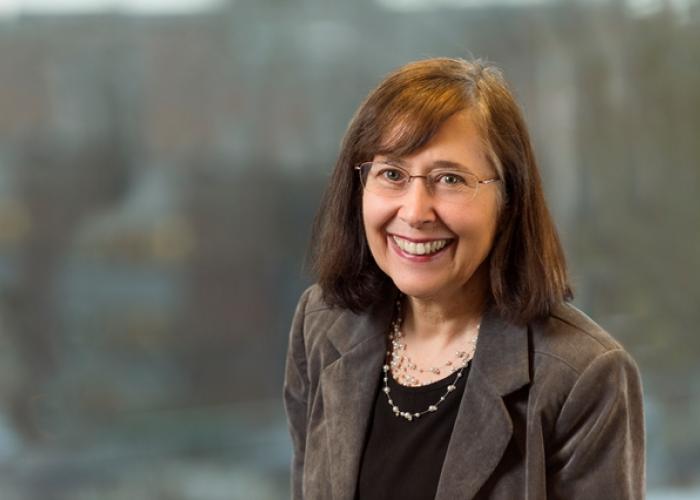 ​The Governor General of Canada, Mary Simon, announced today the appointment of Dr. Connie Eaves as an Officer of the Order of Canada.
Dr. Eaves is a distinguished scientist at BC Cancer's Terry Fox Laboratory and professor in the Department of Medical Genetics and the School of Biomedical Engineering at UBC.​
She is recognized for her development of robust functional methods to quantify and characterize distinct types of primitive blood and mammary cell precursors - now considered as gold standards worldwide. Their use has enabled many discoveries, including Dr. Eaves' first demonstration of quiescent malignant stem cells from studies of patients with chronic myeloid leukemia. Currently, her group is exploiting new ways of prospectively analyzing the earliest stages of human leukemia and breast cancer development by genetically engineering cells isolated from normal people.
"The Order of Canada is one of Canada's highest honours. Presented by the Governor General, the Order honours people making extraordinary contributions to the nation," said Dr. Kim Chi, chief medical officer, BC Cancer. "Dr. Connie Eaves' work in leukemia and breast cancer research for over five decades is nothing short of extraordinary. Her passion for her work and the impact her research has had not only made a positive impact on British Columbians and Canadians, but those impacted by cancer across the world. Congratulations Dr. Eaves, this is a well-deserved honour."
"I am so very proud to have earned this recognition from a lifetime of research engagement in a singular environment that has gained world recognition from a 50-year history of promoting excellence and team work in all aspects of cancer research," said Dr. Eaves.
Dr. Eaves is also a Fellow of the Royal Society in the UK (2021), and the Royal Societies of Canada (1994) and Edinburgh (2015). She has received may other awards including the Noble and Chew-Wei Prizes for Cancer Research, the International CML Foundation Rowley Prize, the American Society of Hematology's Stratton Lifetime Achievement and E Donnall Thomas Awards, an​d the 2019 Gairdner-Wightman Award. 
She recently received a 2021 award for Outstanding Achievements in Cancer Research from the Canadian Cancer Research Alliance (CCRA). In 2019, she was named one of Chatelaine's Women of the Year and in 2018, she was inducted into the Canadian Medical Hall of Fame.
Learn more about the Order ​of Canada.