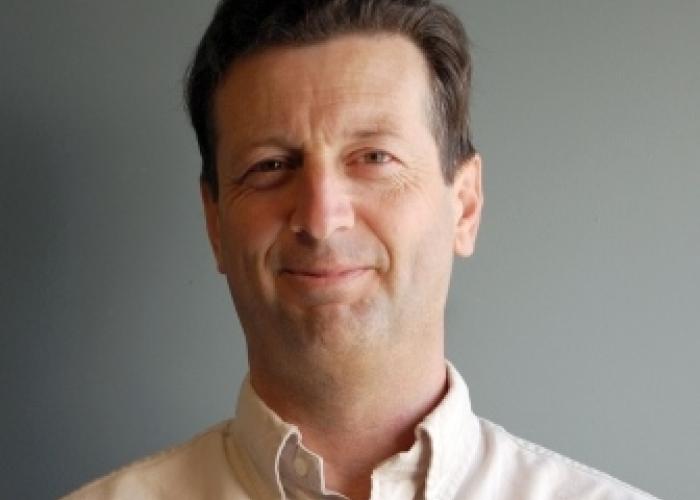 Dr. Cyril Blake Gilks, consultant pathologist at BC Cancer and pathologist at Vancouver General Hospital, was recognized with the 2019 Terry Fox Medal presented by Doctors of BC at the BC Cancer Summit in November 2019. The Terry Fox Medal recognizes individuals conducting clinical practice, research, or teaching/education who have achieved national or international recognition based on the following:
A distinguished career of achievement in their area of focus.
A seminal advance through the conduct of their endeavors.
Promotion and achievement of advance in the conduct of cancer medicine and cancer control.
Dr. Gilks has accomplished a lot throughout his career. He received his medical undergraduate training at Dalhousie and pathology residency training at the University of British Columbia (UBC). After completing further postgraduate studies in gynecological pathology at Harvard University/Massachusetts General Hospital and Fox Chase Cancer Centre (Philadelphia), he was recruited back to UBC as faculty member and as a pathologist at Vancouver General Hospital, where he has been contributing to cancer diagnostic and research in the past three decades.
Clinically, he has served as a consultant pathologist in the field of gynecologic pathology/oncology, aiding pathology colleagues provincially, nationally and internationally on diagnostically challenging cases. He co-founded the Canadian Immunohistochemistry Quality Control Program to ensure high-quality biomarker delivery across the country. His clinical aptitude and vision have garnered the respect of his pathology and clinical colleagues nationally and internationally and he currently serves as the president of International Society of Gynecologic Pathology. Dr. Gilks has also made many significant research contributions with global impact. He has published over 400 peer-reviewed articles which have reshaped our understanding of the diagnostic approaches for several gynecologic cancers.
He was a founding member of OvCare and other the past 18 years has lead several research and clinical initiatives. His utilized his insight and intuition to propel not only his own research endeavors, but he also had the foresight to help establish gynecologic oncology tumour bank and Genetic Pathology Evaluation Centre to enable other researchers to translate their findings clinically. 
In addition to his tremendous clinical and research contribution, Dr. Gilks has made equally significant contribution to the education and mentorship of residents and fellows. He was heavily invested in residency training, serving as the residency program director and site director for over two decades and he mentored numerous clinical and research trainees over the year.
These are some of the many incredible achievements that Dr. Gilks has accomplished throughout his career. His work described above has changed the way physicians understand and treat many cancers and helped hundreds of scientists around the world advance their discoveries. His selfless devotion to mentoring the next generation of physicians and scientists will further advance the knowledge and practice of cancer control.
Congratulations Dr. Gilks on your award and your outstanding contributions to improving cancer care and treatment!