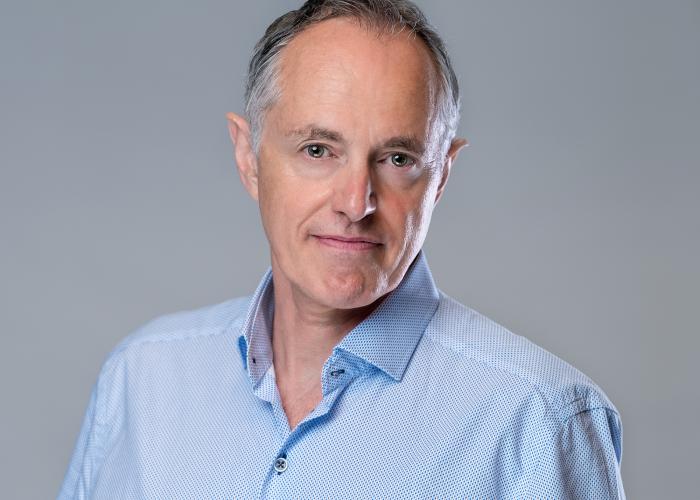 BC Cancer researchers are playing a central role in a new international collaboration aimed at developing innovative treatments for osteosarcoma — a highly malignant bone cancer that commonly affects children and adolescents.
Many Canadians will recognize osteosarcoma as the disease that claimed the life of Terry Fox. Much like in Terry's case, the cancer often forms in the bones around the knee before spreading to other parts of the body. It's this metastatic spread that makes osteosarcoma so deadly and uncovering how to stop it will be a key focus of the new project, which recently received a US$3.1M research grant from Alex's Lemonade Stand Foundation.
"The overall outcome for osteosarcoma has not changed for decades, and tragically, it often proves fatal when the disease spreads to the lungs," says Dr. Poul Sorensen, distinguished scientist at BC Cancer, investigator at BC Children's Hospital Research Institute and co-principal investigator on the project. "Our aim is to better understand the biology of metastatic osteosarcoma tumors and turn these discoveries into novel treatment designs that could improve patient outcomes."
Osteosarcoma is a disease that is highly heterogeneous, meaning that no two tumours are alike. Even within one tumour, each cell can be genetically different from the others.
The team, which also includes BC Cancer distinguished scientist Dr. Samuel Aparicio, has developed several new tools to understand this genetic complexity and how the cancerous cells spread and survive throughout the body. The tools will allow the researchers to identify the cells within tumours that have high capacity for metastatic spread, isolate those cells from the original tumour, and then target therapies to limit and prevent their spread.
"Our team of investigators is highly complementary in terms of expertise and we hope to bring together our collective capabilities to inform new therapies," says Dr. Sorensen, who is also director of UBC's Academy of Translational Medicine and a distinguished scientist at BC Cancer. His lab has identified a potentially treatable vulnerability in osteosarcoma that could reduce the spread of metastatic cells in the lungs by targeting the factors that control protein synthesis.
As co-principal investigator, Dr. Aparicio, a leading-edge expert in single cell genomics and distinguished scientist at BC Cancer, will use advanced techniques to characterize the genomic diversity of osteosarcoma.  
"We hope to better understand how cancer cells evolve over time and how individual cells within a tumour and throughout the body are related to one another," says Dr. Aparicio. "By understanding this genetic complexity, we will seek to identify properties that could be the target of new treatments."
Drs. Sorensen and Aparicio are joined by a team of international experts whose combined expertise will advance the understanding of osteosarcoma biology and accelerate treatment design. The team includes:
Dr. Alejandro Sweet-Cordero from the University of California San Francisco, who has deeply studied the genomics of osteosarcoma tumours from both primary and metastatic sites.

Dr. Anna Obenauf from the Institute of Molecular Pathology in Vienna, who has developed novel CRISPR-Cas9 approaches for identification and characterization of cells that can drive metastasis and therapy resistance.

Dr. Katie Janeway from Harvard Medical School, a world expert in the design of clinical trials of new therapies in osteosarcoma who will help translate the team's findings to the clinic.

Patrick Sullivan, an experienced patient advocate from Vancouver who will guide advocate efforts for the project.
By the end of the study, the research team hopes to begin at least one clinical trial for a potential new treatment. More than 300 Canadians are diagnosed with bone cancers like osteosarcoma each year and the researchers hope that the findings will drastically improve outcomes for patients across Canada and around the globe.