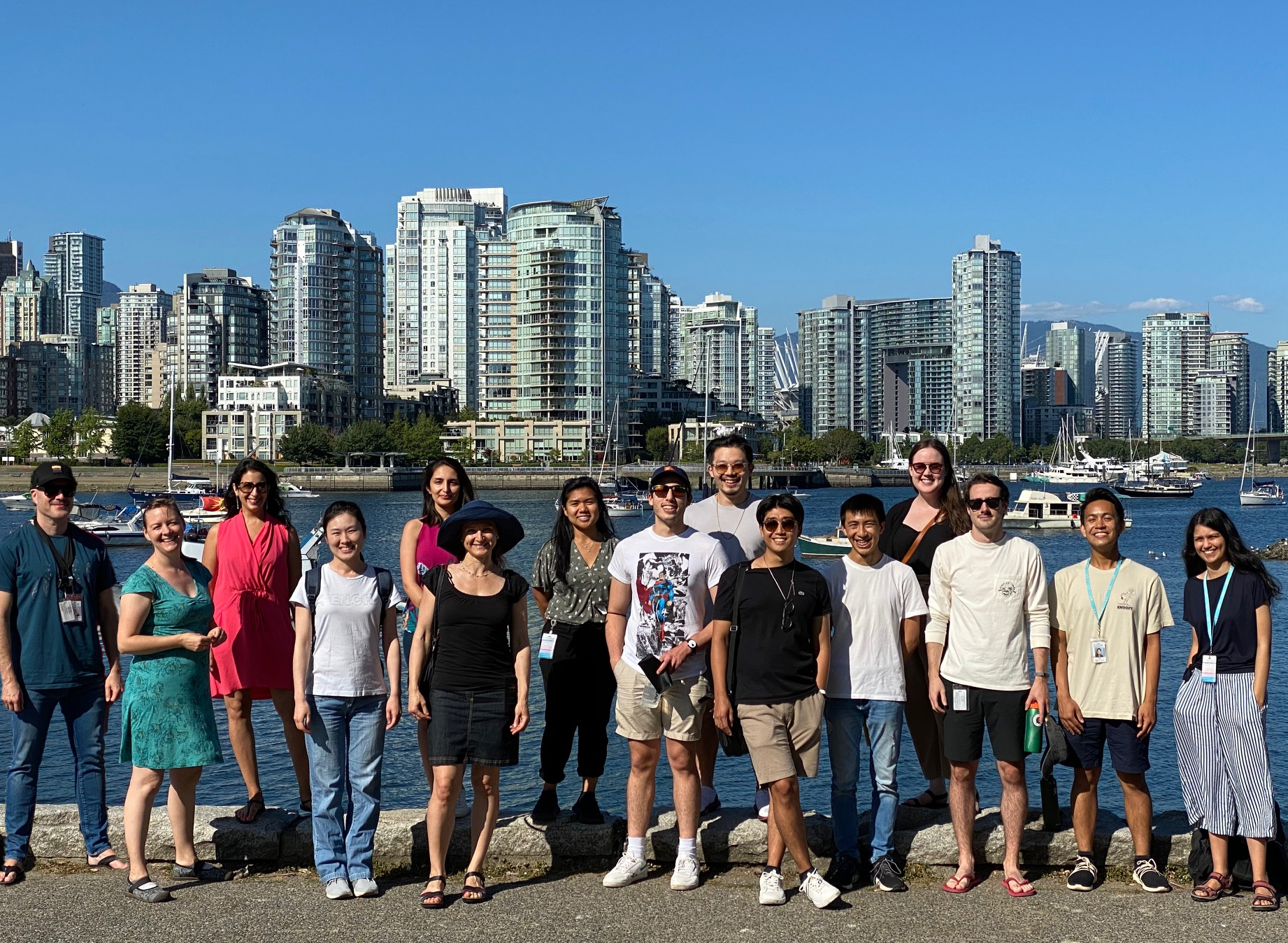 The goal of Dr. Kuchenbauer and our group is to improve the treatment of patients with hematological diseases. Our work is driven by analysing clinical factors and outcomes to improve local patient treatments as well as taking advantage of preclinical animal models to better understand the physiology of normal and malignant hematopoiesis.
We are looking for outstanding, motivated graduate students as well as postdoctoral fellows to join the Kuchenbauer Lab, who can share our passion for medicine/science and want to make a difference for patients´ lives. Multiple positions are available. Interested candidates should send a statement of research interest, curriculum vitae and contact details of 3 referees to Dr. Arefeh Rouhi (arouhi@bccrc.ca).
Pathogenetic mechanisms in AML
Our goal is to characterize and understand the molecular pathogenesis of cancer, especially in AML. Our research has centered around preclinical animal models to better understand the function of oncogenes such as Meis1 and FLT3 in AML. This was the basis to establish preclinical models to help to further develop one of our main research focus, the therapeutic modulation of non-coding RNAs, in particular microRNAs (miRNAs). Since 2005, I have been working on miRNAs in AML and normal hematopoiesis. We aim to generate rationales for individual miRNAs as therapeutics in AML patients. To eventually bring miRNAs into the clinic, we are currently working with several companies to explore pre-clinically tested miRNA mimics in leukemia patient derived xenograft (PDX) models.
Based on our miRNA research, we developed an interest in metabolomics, specifically to understand and target mitochondrial respiration especially as combination therapy to improve the treatment of high-risk AML patients.
The treatment of AML, especially refractory and relapsed disease, is shifting towards targeting multiple features of leukemia cells, such as growth promoting kinases as well as interactions between leukemia cells and the bone marrow microenvironment. The combination of preclinical murine AML models as well as available PDX models allow us to study in detail AML cell – niche interactions and thus novel treatment approaches to expel AML cells from the bone marrow niche and create vulnerabilities towards established chemotherapy.
HOXA9 and MEIS1 are key genes in the pathogenesis of acute leukemias that remain largely undruggable. Therefore, we take advantage of established preclinical murine models to investigate their dysregulation as well as their downstream targets. Interestingly, we found links to other research topics within our group such as microRNAs, energy metabolism and microenvironment interaction, allowing us to integrate and connect multiple projects within our group.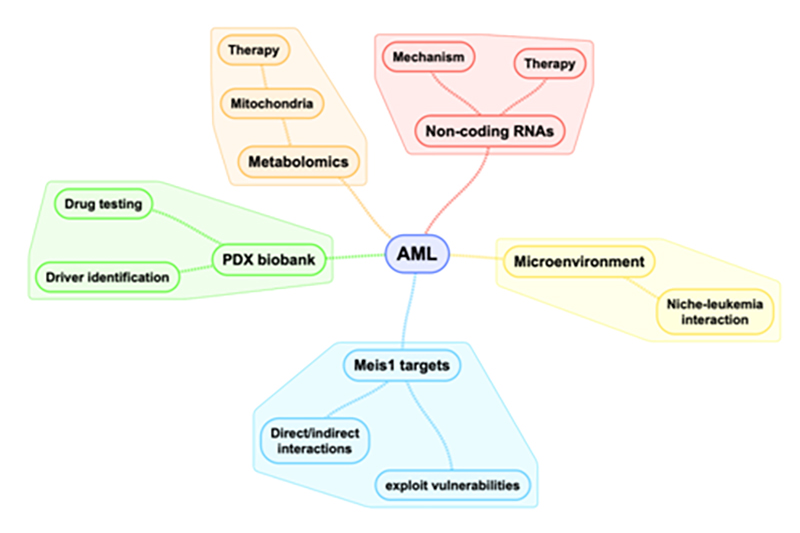 Improving hematopoietic stem cell transplantation
Our group is interested in exploring predictive factors for the outcome of patients undergoing allogeneic hematopoietic stem cell transplantation (HCT). We retrospectively analyzed the impact of risk factors, such as disease burden and factors that determine the occurrence of thrombotic microangiopathy on AML patients who underwent allogeneic HCT. Based on my clinical and research background, I am familiar with "real-life" clinical problems affecting cancer patients and try to address them with state-of-the-art research. Therefore, we are interested in increasing the efficacy of HCT, especially the time and long-term output of engraftment (reconstitution) by exploring factors that enhance the interaction between stem cell niche and the graft.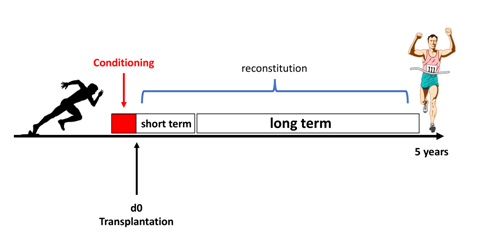 Molecular Mechanisms in high risk multiple myeloma
We recently started a new myeloma research program building on previous research experiences in the MM field at the BCCRC, which closely interacts with the clinical myeloma program at VGH and BC Cancer. Our focus is on the molecular mechanisms of high-risk myeloma and how to improve treatment and prevent relapse. 

Overall, our mission is to bridge research at the BCCRC and the L/BMT program at Vancouver General Hospital and to bring promising new drugs into the clinic through investigator initiated clinical trials. In turn, we plan to transfer insights from clinical trials into preclinical models to explore and overcome potential resistance mechanisms and to test new therapeutics in combinations with currently used drugs to improve treatment for patients with advanced diseases.