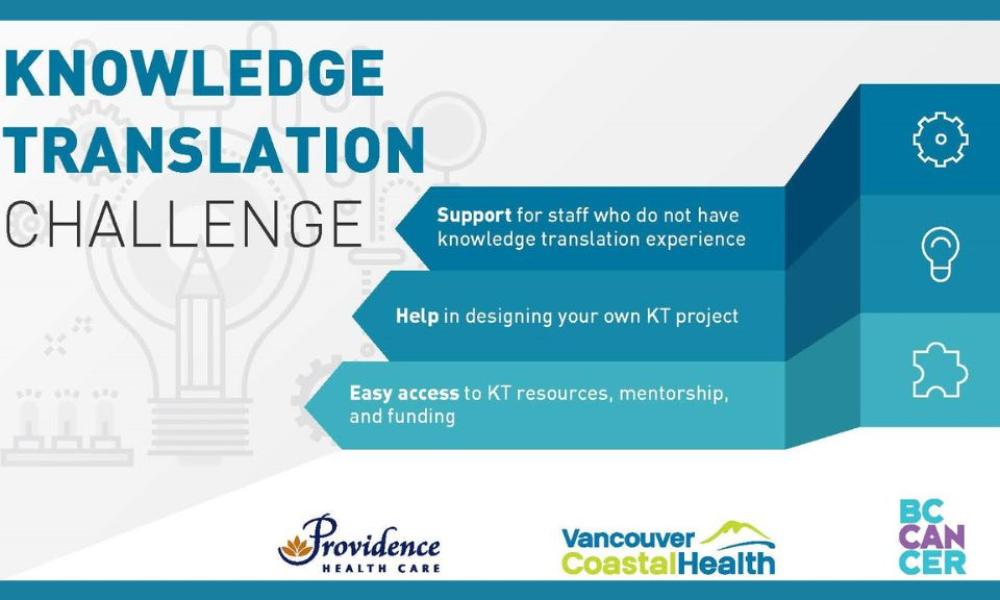 Congratulations to our two BC Cancer teams and the Providence Health Care and Vancouver Coastal Health Research Institute teams for their successful funding awards! 
About the KT Challenge​
The Kno​wledge Translation (KT) Challenge is an annual program run in collaboration with Providence Health Care (PHC), Vancouver Coastal Health Research Institute (VCHRI) and BC Cancer. Using a comprehensive approach that combines training, mentoring, and funding, this program helps clinicians build skills and confidence to identify, implement and evaluate evidence-informed practice improvements.  
KT Challenge 2023 team recipients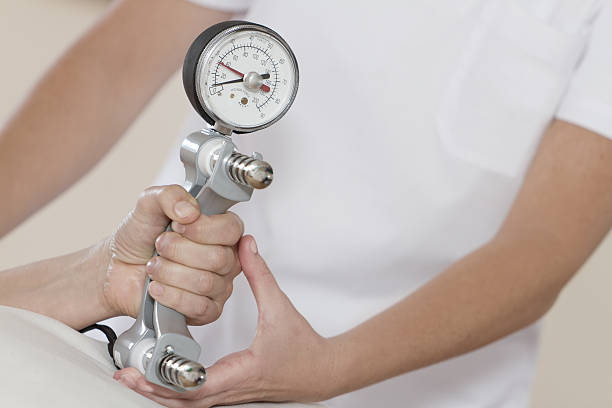 Integrating Hand Grip Strength (HGS) Measurement into Nutrition Assessment for Adults Receiving Treatment for Head and Neck (HN) Cancer 
Team members: Lindsay Van der Meer, Evelyn Wu, Melanie Newman, Stefanie Del Gobbo. Mentors: Kristen Haase, Kristen Campbell. 
Patient Partner: Cheryl Stephens  
"As dietitians we are always striving to ensure that our practice evolves to incorporate current evidence so we can provide the best quality of care possible. The incorporation of objective physical assessment into nutrition care by measuring hand grip strength (HGS) gives dietitians more objective data to assess changes in nutrition status and provides a practical measure that we can share with patients to engage them in their care. 
We entered the KT Challenge to access structured support in developing an implementation plan for a project we've struggled to move forward and to access funding for backfill of staff for this work. Healthcare settings are complex and evidence-based implementation plans are needed to move evidence into practice, which is exactly what the KT Challenge offers to teams."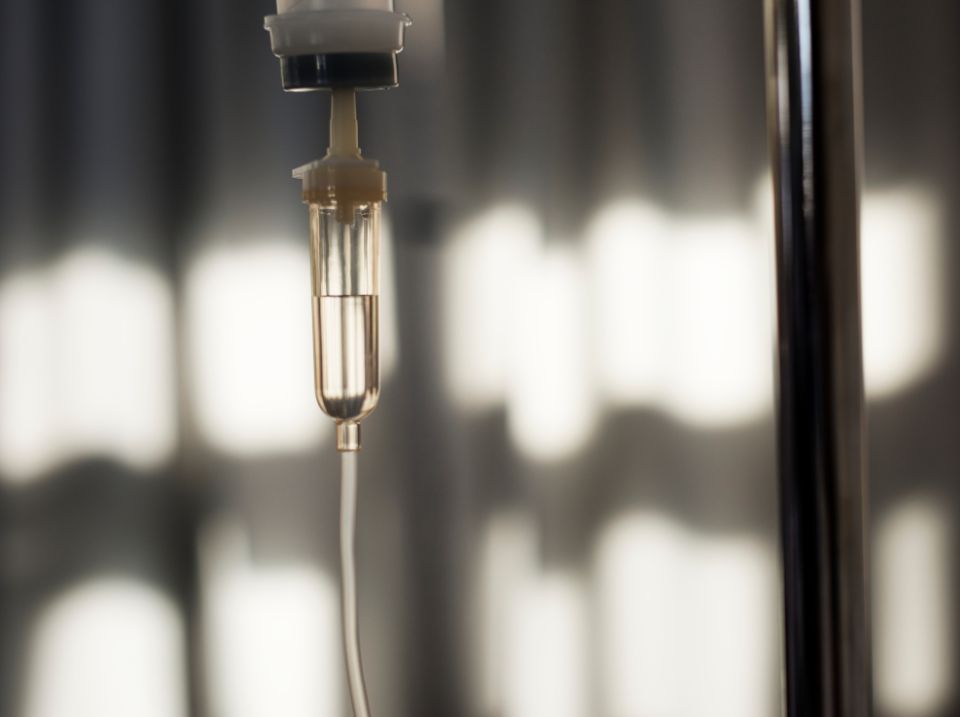 Priming Practice: Drug Versus Diluent Priming of IV Lines  
​Team members: Chelsea Kenny, Sue Iversen, Shelby Ritchey  
Among patients who receive the intravenous (IV) drug rituximab for cancer treatment, a high percentage experience a hypersensitivity reaction at the time of infusion. Currently, priming the IV tubing prior to administering treatment is done using saline. However, there is evidence for improving nursing workflow if priming of the IV tubing is done with the drug rituximab itself, as it allows nurses the time to predict an infusion reaction and ensure the necessary support is available for patients. For their KT project, this nursing team will introduce this practice change to frontline nurses in Abbotsford. This will include training and partnerships with frontline champions to support education, the inclusion of patient input to ensure the patient experience is at the forefront of their work, and an evaluation of this practice change.  
Thinking about implementing a practice change?  
We are now accepting applications for the 2024 KT Challenge program! 
More information for how to apply, visit the Nursing and Allied Health Research & KT department website​ to learn more about the KT Challenge.