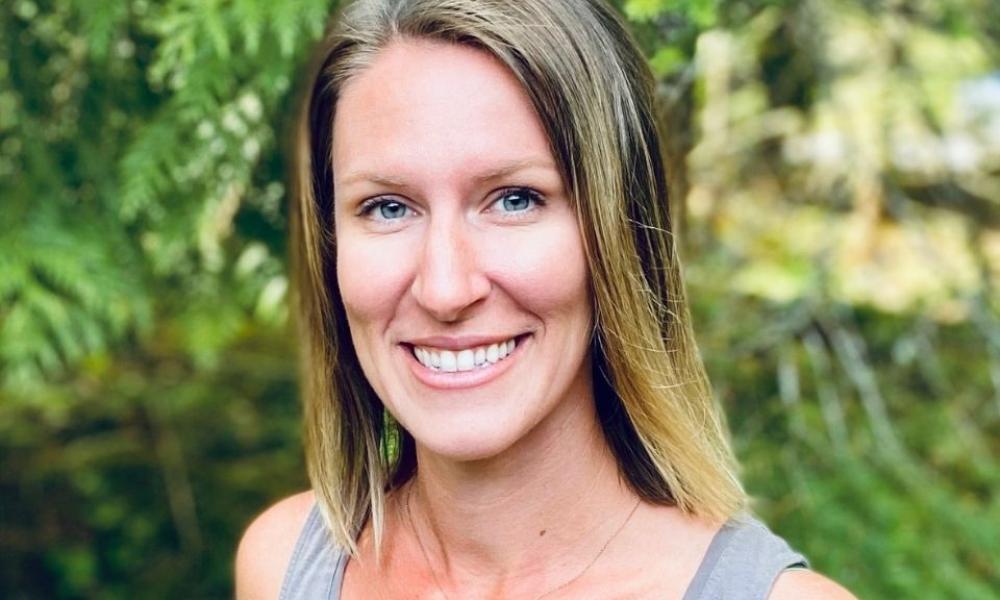 Eleah Stringer is a registered dietitian at BC Cancer – Victoria and a board certified specialist in oncology nutrition (CSO) through the Academy of Nutrition of Dietetics. Her primary research interest is understanding diet modifications that trigger metabolic adaptations with potential implications in cancer prevention and control. This interest is motivated by patient-identified needs for up-to-date, accessible and translatable nutrition information. Eleah conducts research that applies an interdisciplinary approach to understanding the intersection of metabolism, dietary profiles, and the gut microbiome.
Eleah was awarded a 2021 Michael Smith Health Research BC HP-I award​ with co-funding from the Lotte & John Hecht Memorial Foundation. For the duration of her award, Eleah will be embedded in the Nursing and Allied Health Research and Knowledge Translation department. She will grow her current feasibility trial, with Dr. Julian Lum and Dr. Nicol Macpherson, into a larger trial with three phases to clarify the effects of intermittent fasting on cancer and the microbiome in, "Does timing matter? A trial of intermittent fasting in haematological malignancies." Understanding these effects may hold the potential to uncover acceptable and feasible nutrition interventions for patients with cancer that are clinically beneficial, safe and reduce treatment side effects when used in adjunct to standard of care. 
Eleah graduated in 2013 with honours from UBC's Dietetics Major Program in the Faculty of Land and Food Systems. During her undergraduate degree she worked as a research assistant with Dr. Gwen Chapman on her population-level nutrition research that is described in Dr. Chapman et al. book Acquired Tastes: Why Families Eat the Way They Do. Upon graduation Eleah was immediately hired in acute care with Island Health, where she formerly completed her dietetics internship in 2012-2013. During her internship, she participated in research at BC Cancer - Victoria conducting a focus group with patients with colorectal cancer and ostomies to better understand their experience with food and nutrition to contribute to the literature on diet for ostomies. This sparked her interest in cancer research.
Eleah has a special interest in health equity research aimed at engaging patients in their health decisions. She is leading a collaboration between Dr. Andre Kushniruk, d​irector of Health Information Sciences at the University of Victoria, and his team alongside Dr. Sally Smith and Dr. Jonathan Livergant, radiation oncologists at BC Cancer – Victoria, and patient partners on the Head and Neck Application for Patients and their Partners (HANC APP) Study. This is aimed at developing and testing an electronic decision support tool (i.e. an app) to assist patients in making a fully-informed decision on treatment options, best aligned with their values and health goals. This work is generously funded by the BC Cancer Foundation and the BC SUPPORT Unit Vancouver Island Centre.  
For more information on the project or award, visit the Michael Sm​ith Health Research BC website.