Cancer Control Research
Our research combines knowledge from the fields of epidemiology, genetic epidemiology, biostatistics, biomedical sciences, data sciences, health economics, health services and policy research, implementation and behavioural sciences.
Our Focus
Cancer Control Research (CCR) conducts internationally recognized research on cancer etiology, prevention and surveillance; screening and early detection; diagnosis, treatment and supportive care; through to rehabilitation and survivorship.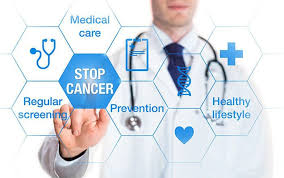 This includes research into the epidemiological, biological, behavioral, social determinants of cancer risk; cancer surveillance and early detection; evidence based medicine, clinical trials research and real world effectiveness; improving patient satisfaction and health outcomes; precision medicine and its impact on society; patient and public engagement; the cost-effectiveness of cancer interventions; and cancer survivorship.
The Department is a critical part of the Learning Health System in BC. It directly supports BC Cancer by integrating population based research within BC's population based comprehensive cancer control program.
Programs and Platform & Principal Investigators
Back to top
BC Cancer Foundation is the fundraising partner of BC Cancer, which includes BC Cancer Research. Together with our donors, we are changing cancer outcomes for British Columbians by funding innovative research and personalized treatment and care.