The mission of the Investigational Drug Program's  Pharmaceutical Clean Room facility is to provide pharmaceutical capabilities for the private and public pharmaceutical research and development community which comply with Good Manufacturing Practice (cGMP) regulations of the health boards in Canada (Health Canada) and United States (FDA).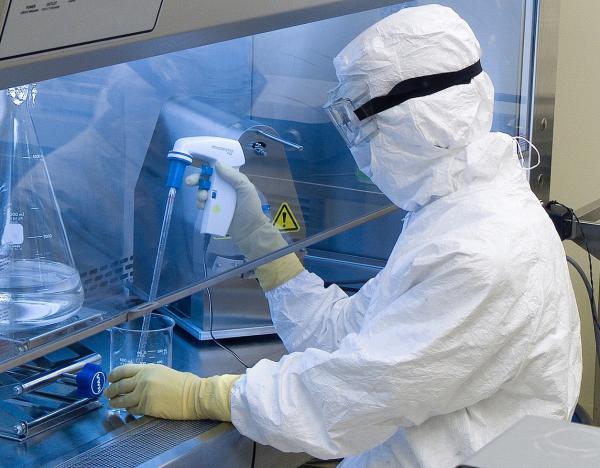 IDP was first formed in 1995 and consists of an 850-square foot Clean Room Facility and additional wet lab and archiving-dedicated space. The Clean Room serves as a multi-user production facility which provides the physical requirements as well as technical assistance to prepare GMP batches (up to 10L) of parenteral final drug products for use through the stage of Phase I/II clinical testing. To date the manufacturing group has completed 132 full and fill/finish batches for phase I/II clinical trials. Services range from core activities including:
facility cleaning and environmental monitoring
sterilization/depyrogenization of equipment and packaging of materials
basic batching processes
product sterilization
aseptic filling of final drug product
product inspection and labeling
master formula and batch record implementation
kit assembly
facility clean up
IDP's dedicated manufacturing group provides a wide range of customized services for formulation and analysis of drug and drug targets as well as development and formulation of lipid nanoparticles. The services include the following:
stability testing
solubility/formulation with specialization in nanoparticles and parenteral formulations
formulation scale-up to Phase I requirements (up to 10L)
UV/VIS spectrophotometry, HPLC and LC/MS
assay development and validation
For more information, please contact Dr. Brent Sutherland.