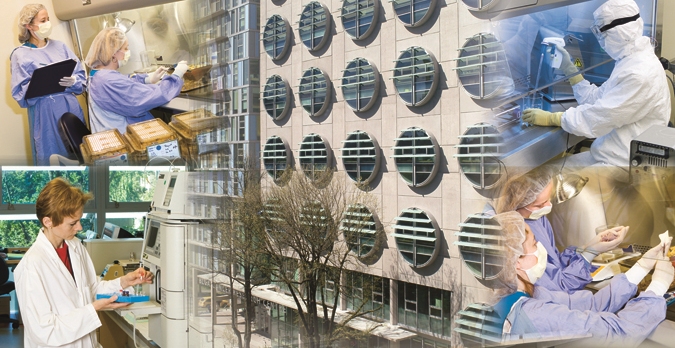 The BC Cancer Agency's Investigational Drug Program (IDP) provides fee-for-service preclinical research services and contract manufacturing for academic and private-sector  researchers. IDP's mandate is to help its research partners develop promising therapeutic compounds to the point where they can be tested in early phase human clinical trials.
IDP works closely with its partners on the pre-clinical development and formulation of experimental compounds. The program's facilities are fully GLP and GMP compliant and have successfully produced more than 130 distinct batches of injectable experimental drug formulations.
IDP has a core expertise in cancer therapeutics and working relationships with oncologists specializing in all types of cancer who can provide timely and cost-effective guidance for product development based on sound scientific investigation. Having the support of clinician specialists for drug development can significantly improve a researcher's success in obtaining funding and approval for clinical trials.