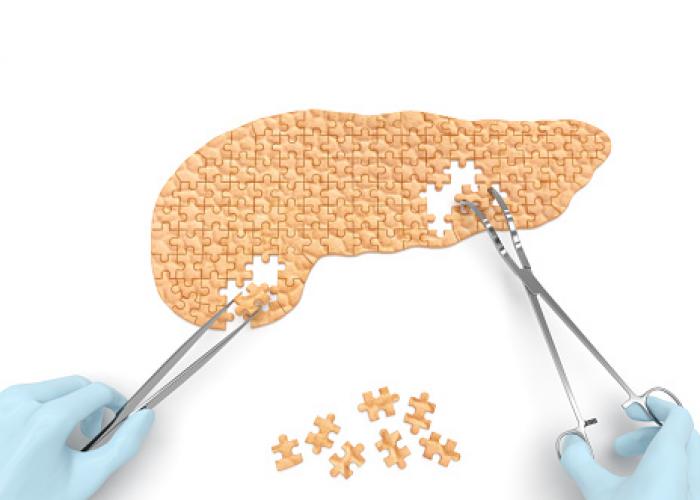 Diagnosed with pancreatic cancer in 2016, Calvin Sommert was one of 47 British Columbians who participated in a study led by BC Cancer researchers and published last week in the journal Clinical Cancer Research. The results of which, says lead researcher and BC Cancer medical oncologist Dr. Daniel Renouf, have been "rapid and remarkable." 
Each participant had previously been diagnosed with advanced pancreatic cancer and, as part of the study, received genetic analyses which lead to interesting results in three cases – including Calvins. Dr. Renouf noticed this small sub-group had a rare genetic marker within their pancreatic cancer that is sometimes found in other types of cancer and is potentially treatable. 
"I had lost about 70 pounds [before treatment]," said Calvin. However after receiving a treatment typically reserved for patients with lung cancer he's started to feel much better. "I've gained weight back and I'm hiking and mountain biking again," Calvin shared, "I'm looking forward to fishing, golfing, camping and taking more hikes with my family this summer." 
"Pancreatic cancer is difficult to diagnose and treat effectively," says Dr. Renouf, "With this insight we have reason to be optimistic. The results of this study highlight the potential of precision medicine for pancreatic cancer." 
Pancreatic cancer is currently the fourth-leading cause of cancer-related deaths in Canada, with 700 people diagnosed each year in British Columbia alone. Within the next decade, it is poised to become the second-leading cause of cancer-related deaths.     
If not for the ability to look into the entire genetic composition of the patients and their cancers, rather than a limited number of genes, Dr. Renouf may not have found such an effective treatment. This is just one example of how BC Cancer clinicians and researchers are working every day to improve the lives of patients and reduce the burden of cancer. 
The study was made possible by BC Cancer's Personalized Oncogenomics (POG) program, BC Cancer Foundation donors, the Terry Fox Research Institute's Enhanced Pancreatic Cancer Profiling for Individualized Care (EPPIC) National research program, as well as support from Pancreatic Cancer Canada.