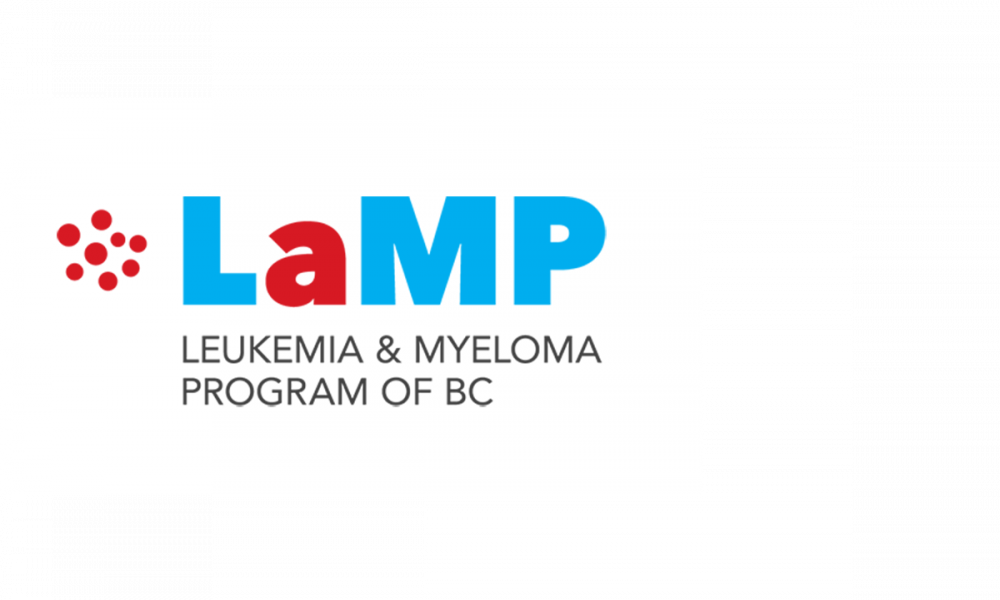 What is LaMP:
Leukemia and Myeloma Program (LaMP) is a bench-to-bedside-and-back research network creating a seamless continuum of fundamental science to clinical care. It's a new effort that has evolved from a 40-year history of collaborative research in BC focused on developing the knowledge required to make improvements in the long-term outcomes of patients with leukemia and multiple myeloma. Research advances in model systems, analysis of normal and malignant hematopoiesis, and new methods to analyze these have enabled the group to make seminal advances in chronic myeloid leukemia, myelodysplastic syndromes and allogenic stem cell transplantation. Nevertheless, treatments for the most aggressive and genetically complex acute leukemias especially in elderly patients, the fastest growing population in BC, lag behind, and their treatment continues to rely on life-threatening cytotoxic drugs that incur life-long side effects. Similarly, despite significant advances in understanding how multiple myeloma unfolds and the development of new drugs for this disease, only a small percentage of patients achieve long-term remissions. Building on a track record of expertise and successes in leukemia research, LaMP is now extending this activity to impact patients diagnosed with multiple myeloma. LaMP will galvanize research and clinical expertise to improve patient care in BC.
What is LaMP's goal:
The goal of the Leukemia and Myeloma Program (LaMP) is to design and deliver to our patients more effective, less toxic therapies based on the latest research findings. In addition to the therapy itself, we believe it is just as important to know when to treat, how much to treat, and which subset of patients will benefit from each type of therapy. Given that most major breakthroughs in these diseases have come from basic research, LaMP will promote fast-tracking these discoveries into the clinic by building strong interactions between scientific researchers and front-line physicians.
To achieve this goal, the LaMP program aims to expand biobanking of tumours and tissues to aid research, provide research exchange between clinician and researchers to promote better insight into clinical questions, and to promote opportunities to develop joint translational projects. Through our team approach, we are in a unique position to bring the best of scientific research to patients in BC.
Who are we?
LaMP is a partnership among scientists at the Terry Fox Laboratory (TFL) at BC Cancer and physicians at the Leukemia and Bone Marrow Transplant (L/BMT) Program of BC and BC Cancer. Interested parties are welcome to inquire.
The administrative unit of LaMP will be based in the Terry Fox Laboratory (TFL) at BC Cancer.  Drs. Pamela Hoodless, Director of the TFL, and Raewyn Broady, Director of the L/BMT Program of BC, will oversee the scientific and clinical programs, respectively. Three clinician-scientists, Drs. Aly Karsan, Andrew Weng, and Florian Kuchenbauer will establish a steering committee to guide LaMP disease teams.
Program Leaders:
Dr. Pamela Hoodless (Research)
Dr. Raewyn Broady (Clinical)
Clinician Scientists:
Dr. Aly Karsan
Researchers: