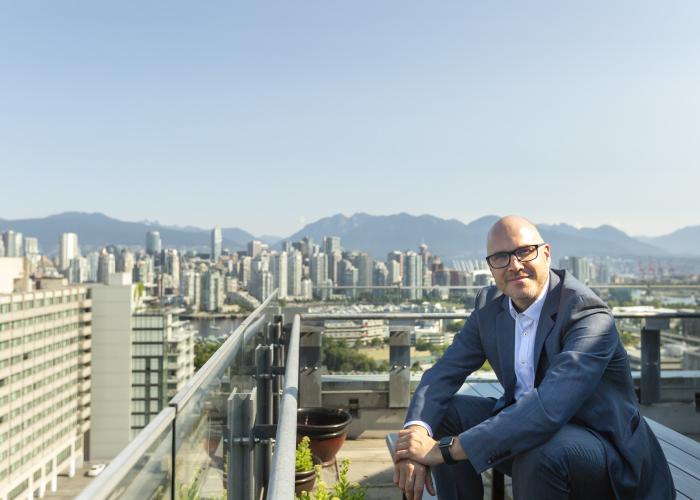 Congratulations to Dr. Florian Kuchenbauer for receiving a Michael Smith Health Research BC Health Professional-Investigator Award for his research entitled, "Exploring oxidative phosphorylation as therapeutic vulnerability in high risk acute myeloid leukemia".
The Health Professional-Investigator Program helps close the gap between health research and its implementation. HP-I awards support health professionals who are actively involved in patient care to conduct and apply research relevant to health and/or the health system to ultimately improve health outcomes in B.C. and beyond.
The standard of care for acute myeloid leukemia (AML) patients was introduced in the 1970s and has not significantly changed since then. Patients suffering from AML with unfavourable genetics are characterized by dismal overall survival due to poor treatment response to standard chemotherapy. Dr. Kuchenbauer aims to better understand the energy metabolism of high-risk AML cells and explore this as a novel treatment avenue. His research will create a rational for future clinical trials to improve patient care and develop novel treatment perspectives for a patient collective with a bleak prognosis.
For more information on the project or award, visit the Michael Sm​ith Health Research BC website.