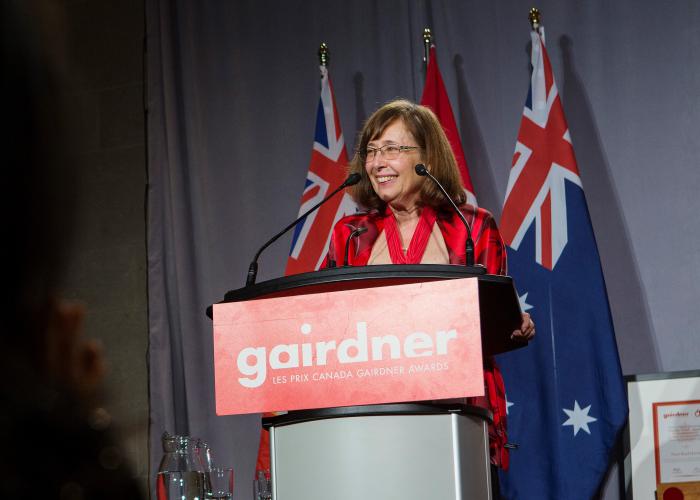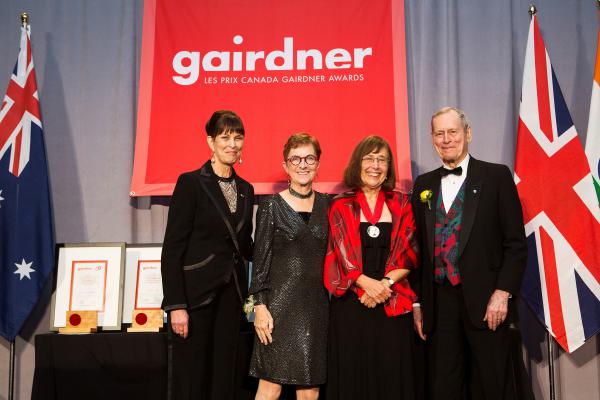 Dr. Connie Eaves, distinguished scientist at BC Cancer's Terry Fox Laboratory, has received the 2019 Canada Gairdner Wightman Award from the Gairdner Foundation. The Canada Gairdner Awards recognize the world's most creative and accomplished biomedical scientists who are advancing humanity and the world.
Dr. Eaves was recognized for immense talent and research initiatives over her five-decade career. Her research has focused on leukemia and breast cancer and the normal tissues in which these diseases originate. Dr. Eaves together with her husband, Dr. Allen Eaves, and a dedicated group of talented trainees developed methodologies to isolate putative stem cells from living mouse and human tissues, and detect them based on their ability to grow as single cells in specialized tissue cultures or in transplanted mice. This made it possible to quantify blood and mammary gland stem cells in different situations, and discover a hidden population of suppressed normal blood stem cells in patients with leukemia, which has stimulated a search for new therapies.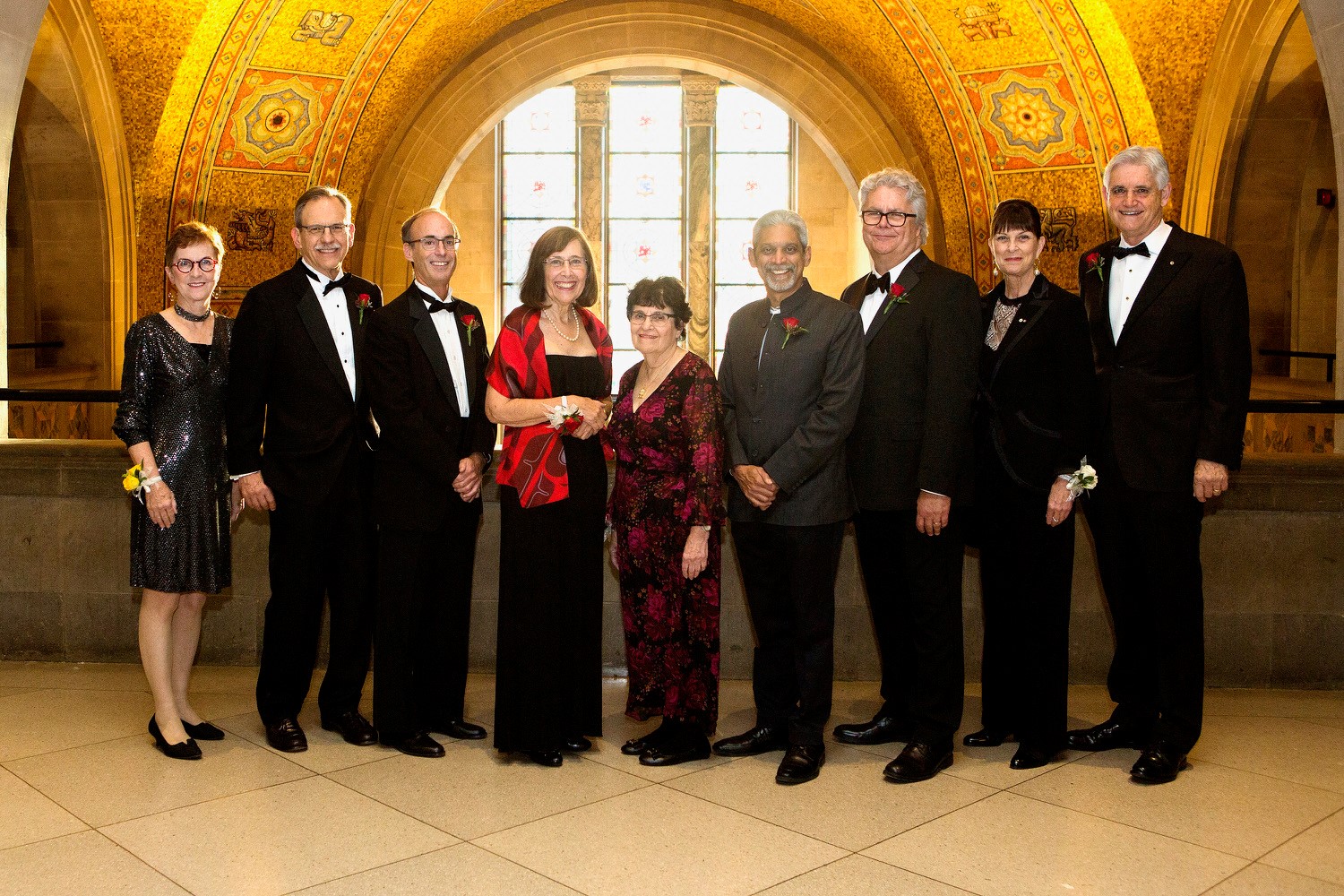 Dr. Eaves also showed that leukemic stem cells are actually not dividing most of the time. Her studies of breast cells revealed that similar principles apply to understanding the normal growth of this tissue. More recently, she developed new methods for creating human leukemia and breast cancer experimentally.
Throughout her distinguished career, Dr. Eaves has demonstrated outstanding national and international leadership. She co-founded the Terry Fox Laboratory at BC Cancer, was a leader in the Canadian Stem Cell Network and held multiple senior roles in the National Cancer Institute of Canada, where she spearheaded the establishment of the Canadian Breast Cancer Research Alliance to create the first national source of breast cancer funding in Canada.
Dr. Eaves is also celebrating 45 years of service this year at BC Cancer. Throughout her career, she has shown exceptional commitment to the training of more than 100 scientists from around the world, including many now in senior leadership positions. Dr. Eaves is also a passionate advocate for the advancement of women in science, a commitment that has led to her recognition as a Status of Women Canada Pioneer.
Learn more about Dr. Eaves' award by watching the video below: