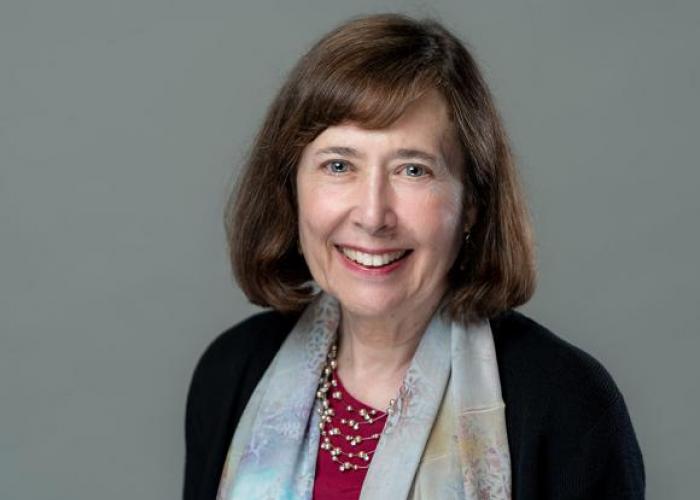 Dr. Connie Eaves, distinguished scientist at BC Cancer's Terry Fox Laboratory and Professor in the Department of Medical Genetics and the School of Biomedical Engineering at UBC, has received another prestigious accolade. On May 6th, the Royal Society in the UK announced their 2021 list of Fellows and Foreign Members. Dr. Eaves becomes one of the 52 Fellows elected from institutions across UK, the Commonwealth and around the world.
The Royal Society is a Fellowship of many of the world's most eminent scientists and is the oldest scientific academy in continuous existence. Fellow inductees include Stephen Hawking, Isaac Newton, Charles Darwin, and Albert Einstein among others.
"Our new Fellows and Foreign Members are all at the forefronts of their fields from molecular genetics and cancer research to tropical open ecosystems and radar technology. It is an absolute pleasure and honour to have them join us," said Sir Adrian Smith, President of the Royal Society.
The Royal Society was founded in the 1660s with the intention to recognize, promote, and support excellence in science and to encourage the development and use of science for the benefit of humanity. It has played a part in some of the most fundamental, significant, and life-changing discoveries in scientific history and Royal Society scientists continue to make outstanding contributions to science in many research areas.
Dr. Connie Eaves is recognized for her development of robust functional methods to quantify and characterize distinct types of primitive blood and mammary cell precursors - now considered gold standards. Their use has enabled many discoveries, including Dr Eaves' first demonstration of quiescent malignant stem cells from studies of patients with chronic myeloid leukemia. Currently, her group is exploiting new ways of prospectively analyzing the process of human leukemia and breast cancer development from genetically engineered normal human cells.
Dr. Eaves is already a Fellow of the Royal Societies of Canada (1994) and Edinburgh (2015), and has received may other awards including the Noble and Chew-Wei Prizes for Cancer Research, the International CML Foundation Rowley Prize, the American Society of Hematology's Stratton Lifetime Achievement and E Donnall Thomas Awards, and the 2019 Gairdner-Wightman award. In 2018 she was inducted into the Canadian Medical Hall of Fame and in 2019 she was named one of Chatelaine's Women of the Year. This month she was also awarded an honorary doctorate by Acadia University and named as a University Scholar at UBC.