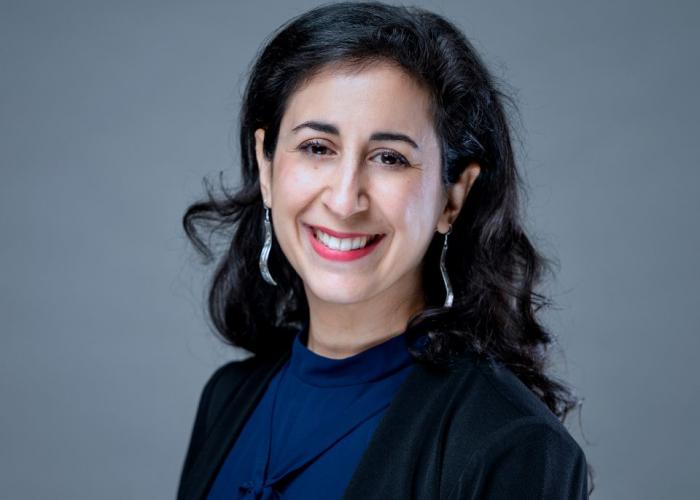 The BC Cancer Excellence Awards provide an opportunity to shine a light on the inspiring people and teams who help ensure that British Columbians receive world-class, patient-centred cancer screening, treatment and support, and benefit from new discoveries that are helping change the face of cancer.
Dr. Arefeh Rouhi is a doctor and scientist, research at the Terry Fox Laboratories, BC Cancer Research Institute. She is the winner of this year's BC Cancer Excellence Award in the category of Workplace Inspiration.
The Workplace Inspiration Award recognizes a person with an unyielding ability to inspire those around them. This is a person colleagues look to for encouragement and motivation.
Dr. Rouhi is described as being a kind, motivational and energetic leader who shows concern for both her students' and staff's overall well-being.
Students express gratitude for having a strong role model in Dr. Rouhi, saying that she is an attentive and compassionate mentor who values and respects the people around her.
One individual shared about Dr. Rouhi, "she is a great example of a female lead who cares deeply about the people surrounding her, inspires with insightful suggestions and readily provides support regarding work, life and career choices."
In addition to research, Dr. Rouhi is a leader in improving the workplace environment. She is the Chair of Equity, Diversity and Inclusion Committee in the Terry Fox Laboratory of the BC Cancer Research Institute. With her leadership, the committee creates initiatives that foster a more inclusive space.
Staff say that "her passion for science and making a positive impact in patient treatment inspires the same dedication in our research group," and that she inspires them to be conscientious members of the scientific community.
Dr. Rouhi is well-respected by all those who learn from and work with her.
Congratulations Dr. Rouhi, on receiving this year's workplace inspiration award.