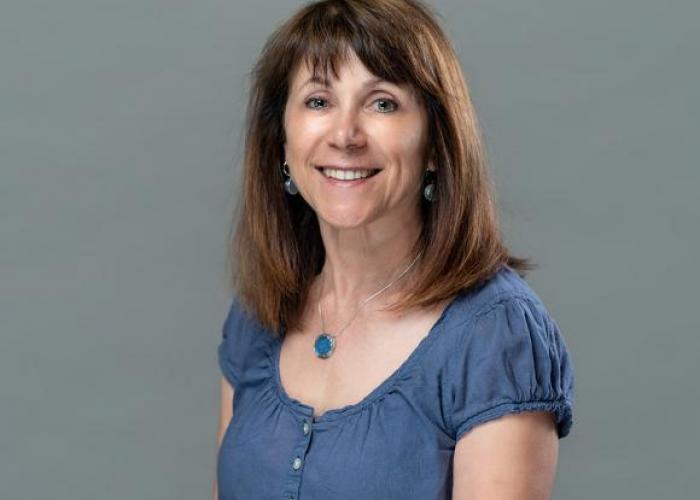 The BC Cancer Excellence Awards highlight the incredible individuals and teams who work to ensure that British Columbians receive world-class, patient-centred cancer screening, treatment and support, or benefit from new discoveries that are helping change the face of cancer. 
Giovanna Cameron, supervisor of the Clinical Cell Therapy Laboratory (CCTL), was recognized with a 2020 BC Cancer Excellence Award in the category of Patient Care Champion (nominated by staff).
Giovanna's work includes developing eye drops using a patient's own cells to help combat symptoms of graft-versus-host-disease (GVHD) in transplant patients. 
As the dispensing fees for these drops increased for patients, Giovanna pursued alternate methods to try and bring the costs down, and eventually found a way to develop the drops in-house at no cost to patients. 
To date she has helped over 100 patients. This year, she helped organize the logistics of patient cells picked up and dropped off at the lab saving the patient from having to come into the lab during COVID-19.
Below are a couple of quotes describing Giovanna's innovative work submitted by her colleagues and a patient:
"Giovanna came forward last year with an offer to prepare and dispense the autologous serum eye drops directly from the CCTL at no cost to the patient. This new system has worked extremely well and many patients have expressed relief and thanks." 

"I would like to say that if it weren't for Giovanna's determination and strong attitude, I and many would have had a more difficult cancer journey." 
We had a chance to connect with Giovanna on her work. Get to know Giovanna in the short Q&A below:
1. Can you tell us about your role at BC Cancer? 
I am the supervisor of the Clinical Cell Therapy Laboratory. Our laboratory provides cell manufacturing of Hematopoietic Progenitor Cell (HPC) products for the Leukemia Bone Marrow Transplant (BMT) Program for all adults in B.C. and the Yukon.  
I have worked at BC Cancer for 35 years and have watched the program grow from its infancy in the mid-80s. We are an accredited laboratory with Health Canada and the Foundation for Accreditation of Cellular Therapy (FACT). One of my proudest moments was passing our first FACT accreditation with minimal citations.  
2. How did you feel when it was announced that you're a BC Cancer Excellence Award winner? 
I was honoured and humbled to be recognized for our work in creating autologous serum eye drops for patients that have GVHD of the eyes at no charge to the patients. The laboratory works as a team and we strive to ensure that all the patients of the Leukemia BMT program of B.C. receive the highest standard of care.
3. Tell us something about you that most people don't know - about a hobby or passion, or something else.
I am a hobby potter and have been an executive member of the Fraser Valley Potter's Guild for the last 10 years. My work is both sculptural and functional and I predominantly fire in a wood or soda kiln. I have participated in the craft fairs at the BCCRI for many years with some of the funds going to cancer research.
Giovanna is an invaluable resource and truly deserving of this Patient Care Champion Award. Congratulations Giovanna! 
The BC Cancer Excellence Awards celebrate the passion and remarkable contributions of BC Cancer staff, and highlight some outstanding examples of how our people are making a difference for British Columbians facing cancer. For more information on our awards, visit bccancer.bc.ca/awards.