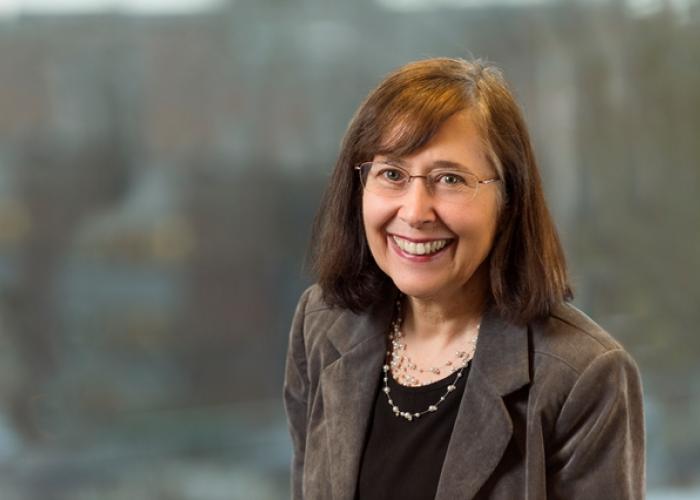 ​2019 has been a milestone year for Dr. Connie Eaves. In February she was recognized with a BC Cancer Long Service Award for her 45 years of service (believed to be the longest-serving BC Cancer employee of all time), and in May she was inducted into the Canadian Medical Hall of Fame. Last month she received the Gairdner Wightman Award, awarded to a Canadian health researcher whose career demonstrates extraordinary leadership and exceptional science, and this month she is listed as one of Chatelaine's Women of the Year amongst other "newsmakers, trendsetters, policy-makers and all-around awesome women." She joins additional female alumna including: Deputy Prime Minister Chrystia Freeland, Nobel Prize winner Donna Strickland, Olympic athlete Tessa Virtue, and actress Sandra Oh among others.  
Born in Ottawa, Dr. Eaves' work over the past 50 years has led to meaningful insights into the biology of leukemia and breast cancer including uncovering chemo-therapy resistant cancer stem cells. Her discoveries have advanced treatments for these cancers and some of her pioneering research methodologies, including developing a technique to separate cancerous from normal blood stem cells, have become "gold standards" with significant applications. She has been described by The Globe and Mail as "a stem-cell trailblazer and mentor", who has supported the development of over 100 researchers, many of them women, in the fields of stem-cell and cancer biology.
She has worked tirelessly to advocate for more women in the fields of science, technology, engineering and mathematics (STEM); areas where women continue to be underrepresented. This work has led to her recognition as a Status of Women Canada Pioneer by the Government of Canada. 
A breast cancer survivor herself, the mother of four and grandmother of 11 isn't slowing down any time soon. As 2019 winds down, a year of many milestones for Dr. Eaves, we can only dream of what 2020 will have in store. For all she has done and for all Dr. Eaves continues to do for women, for young researchers, and for patients, BC Cancer joins Chatelaine in recognizing Dr. Connie Eaves as a Woman of the Year.