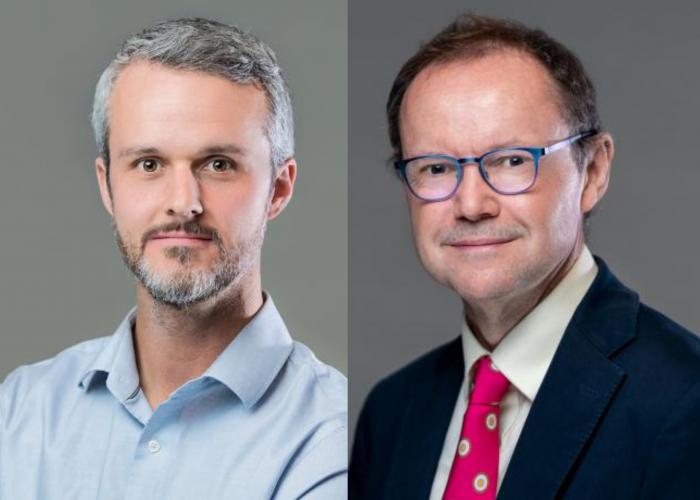 Dr. Peter Stirling (Stirling Lab) and co-principal investigators Dr. David Huntsman (Huntsman Lab), Philip Hieter (UBC) and Jean-Yve Masson (Laval University) were awarded a 2021 OvCAN/Ovarian Cancer Canada-Cancer Research Society Grant for their research entitled, "Next generation DNA repair inhibitors for ovarian cancer treatment."
Every three and a half hours another Canadian woman is diagnosed with ovarian cancer, fewer than half of these women will be alive within 5 years. The devastating toll of this disease is due in part to its complexity. There are many types of ovarian cancer and while some can be treated surgically, and others respond to chemotherapy cocktails, many do not. There is a desperate need for new therapeutic approaches to treat ovarian cancers.
This team has highly specialized and complementary expertise in genetics, genomics, and ovarian cancer biology. Their idea is to develop drugs that will convert proteins that normally repair DNA into toxic agents that selectively kill ovarian cancer cells. They already know the genetic defects that occur commonly in ovarian cancers, and know that these defects should create opportunities for therapy using their approach.
A workflow has been established to identify precisely how to target DNA repair proteins to elicit a dominant therapeutic response in ovarian cancer cells. By taking this unique approach, this will validate new therapeutic targets in a way that traditional drug discovery efforts cannot. They aim to have new targets for ovarian cancer therapy and the required structure-function insights that form the beginnings of novel drug development for the treatment of ovarian cancers.