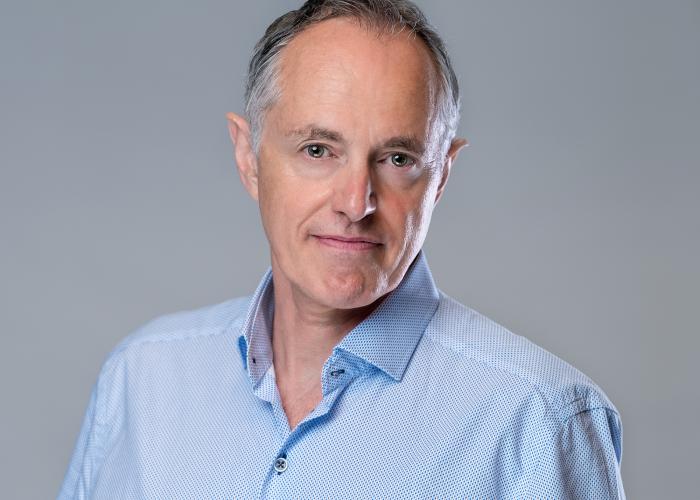 ​Dr. Poul Sorensen is one of 16 British Columbians to be honoured with the 2021 Order of British Columbia.
The Order of British Columbia recognizes individuals who have served with the greatest distinction and excelled in any field of endeavour benefiting the people of British Columbia and beyond. The Order represents the highest form of recognition the Province can extend to its citizens.
Dr. Sorensen, distinguished scientist at BC Cancer and professor of pathology at the University of British Columbia, has dedicated his career to understanding the biologic underpinnings of childhood cancers. Dr. Sorensen's lab uses a combination of genetic and biochemical approaches to identify proteins or pathways altered in human tumours, starting with childhood cancers. His laboratory has discovered many novel genetic alterations in childhood cancer and breast tumours, and these discoveries have translated into new diagnostic tests for specific tumours, and further advanced our understanding of how the involved proteins transmit signals that cause cells to become cancerous. Such information allows for the rapid implementation of strategies to target these proteins therapeutically. 
His internationally recognized work has resulted in the discovery of many different genetic alterations in human cancers. Most notably, Dr. Sorensen is renowned for this work in the genomic alteration called an NTRK gene fusion that causes diverse types of childhood cancer, breast tumours, and other human malignancies including colorectal, lung, thyroid, and brain cancers.
"There is nothing more gratifying for a medical researcher than to know that their discoveries make a difference to patients. We started our work many years ago with the belief that studying childhood cancers is not only essential for finding new treatments for these devastating diseases, but also that what we could learn from our studies might be beneficial for adult patients," says Dr.  Sorensen. "It turns out that we were right, and I am deeply humbled that the Order of BC has recognized our achievements with this amazing honour."    
His discovery of NTRK fusions led to the development of new treatments for patients whose cancer is caused by this genomic alteration. One such treatment, larotrectinib, was the first drug to be simultaneously studied and approved for both pediatric and adult cancers by the U.S. Food and Drug Administration (FDA). In 2019, larotrectinib was approved by Health Canada with the brand name VITRAKVI as a tumour agnostic treatment that can be used to treat more than 24 forms of cancer with this genomic alteration, including rare pediatric cancers. It is Dr. Sorensen's breakthrough research that paved the way to help understand this form of cancer and further allowed other researchers to develop new targeted treatments.
"I have always believed that you need to follow your passions from an early age in order to find out what you are meant to do. Like many, I came to B.C. as a young kid from Europe with my family. Somehow, for reasons I can't really explain, the openness of the west coast lifestyle resonated with me and encouraged me to follow my passions and do what I really love to do, which is to make new scientific discoveries. Therefore I am particularly honoured to be recognized with the Order of BC, by the very province that made this work possible."
This year, 257 British Columbians were nominated. Since its inception, 475 British Columbians have been appointed to the Order of B.C. Members have been appointed from all regions of the province and in numbers generally proportionate to a region's population.
For more information on the Order of British Columbia, go to order​ofbc.gov.bc.ca.