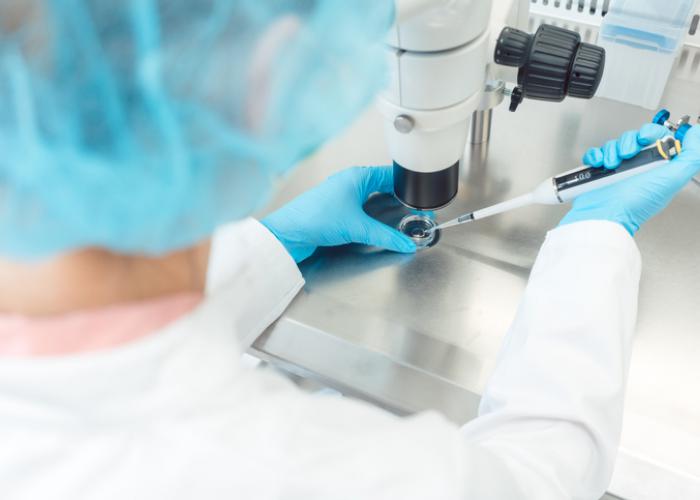 Dr. Poul Sorensen, along with Drs. Karen Gelmon, Brad Nelson, Samuel Aparicio, Gregg Morin, and Shoukat Dedhar, are part of a national group of cancer care researchers and clinicians tasked to investigate a new way to help stop the spread of breast cancer. The initiative, a joint program between Stand Up To Cancer Canada, the Canadian Cancer Society, and the Canadian Institutes of Health Research, will investigate new therapies that could potentially stop the process by which breast cancer tumours spread, or metastasize, to other parts of the body.
"It's a great honour to be on the forefront of something that could really make a huge difference to patients in B.C., Canada, and internationally. I'm absolutely delighted to be part of this very powerful team," says Dr. Sorensen, principal investigator for the B.C. component of the national team. "We're bringing a unique group of investigators together from across Canada to tackle this really complex process."
The cellular process by which cancer tumours become more aggressive and travel to other parts of the body is called metastasis, and is a complex process which is not well understood by the doctors and researchers. Dr. Sorensen noted that when tumours are localized to one organ they are easier to treat; however, it's often once the tumours have become aggressive and spread that they can become fatal. The team believes that a poorly understood part of this process is called mRNA translation, whereby tumour cells need to rapidly make new proteins in order to adapt to and survive in new locations during metastatic spread. Recent research has indicated that mRNA translation in tumour cells can potentially be targeted with new therapies, but this has not been tested in metastatic breast cancer.
Although this research will focus on breast cancer, the learning from this study may be applicable to other forms of cancer. "We're doing this in breast cancer but we think the insights that can be gained from this study could be applied across a spectrum of different cancer types," says Dr. Sorensen.  "We're hoping that this is not only going to benefit metastatic breast cancer patients but also patients with other metastatic cancers, which is really exciting about this project."
The study will take place in two parts. The first will be a clinical trial involving 40 patients in Vancouver, Edmonton, and Montreal.